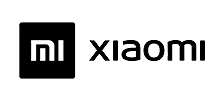 Xiaomi Mi Home Security Kamera 1080p
70.00 KM
Xiaomi Mi Home Security Camera 1080P Magnetic Mount, security camera with IR night vision, microphone and speaker
Resolution 1080P – Night vision – Motion detection – Wide angle 170º – Intercom (Microphone and speaker)
Xiaomi Mi Home Security Camera 1080P Magnetic Mount, a handy new Xiaomi surveillance camera comes to PowerPlanetOnline to keep your home safe at a low cost. With Full HD 1080p resolution, night vision, ultra wide angle, IP65 waterproof and magnetic mount for easy placement where you need it, read on to find out more about this great security camera!
High Resolution FHD and Ultra Wide Angle Image
There is nothing like feeling comfortable and safe in our own home… That's why the Xiaomi Mi Home Security Camera 1080P provides Full HD 1080p recordings at 20fps with an ultra-wide viewing angle of 170º, covering a wide area of the area you choose to put it in.
With Night Vision thanks to Infrared LEDs
You can record everything without any interruption throughout the day! Thanks to the 940 nm infrared LED lights, the Home Security Camera allows you to see what is being recorded even in the dark, regardless of whether it's night, day or whether the light is off.
Built-in Smart Motion Sensor
On the other hand, the Mi Home Security Camera 1080P will alert you when it detects strange movements. The smart motion sensor efficiently reduces false alarms caused by changes in light, our pets or small insects, detecting only human movements.
Magnetic Mount for Easy Installation
The round design of the Xiaomi Mi Home Security Camera 1080P Magnetic Mount allows you to adjust it to different viewing angles. And, as the name suggests, it comes with a magnetic base and a sticker for easy placement anywhere. You can even put it on your porch or garden without worrying about weather conditions, as it is IP65 certified for water and dust resistance.